JANICE B. PRESS KIT
Defying genres and transcending the standard music industry labels, songwriter & singer Janice B. has created her own style which she calls "Eclectic Soul".  Whether it's R & B, jazz, blues, rock, country, or house music it is soulful.  
Born in Washington, D.C. and growing up in Maryland, Janice began her professional music career as the co-founder and lead vocalist of the band Intuition. After a fairly successful five year run, Intuition disbanded and Janice continued as a songwriter and solo performer  with producer Maurice Carroll of Stinkiface Music.  Having just completed her 3rd project with Stinkiface, Janice continues her songwriting journey collaborating with many talented artists.  She has worked with International DJ/Producer N'Dinga Gaba on several house music tracks.  Their songs "Feeling Fine" in 2013 & the 2014 remix of "Watch Me Fly" gained worldwide attention when they both charted in the top ten on the Traxsource Soulful House and Afro House charts respectively.  Janice is involved in bringing awareness to the worldwide issue of human trafficking and modern day slavery with her song "Freedom".  Proceeds from the download sales Of "Freedom" benefit local charities. In January of 2017 Janice received certification as a Reiki Master/Teacher and is currently finishing up her latest project "Mantra" which will combine lyrical grooves with healing chants.  
Janice is a member of the Baltimore Songwriters Association and the Songwriters Association of Washington D.C., and is a voting member of The National Academy of Recording Arts and Sciences (producers of The Grammys).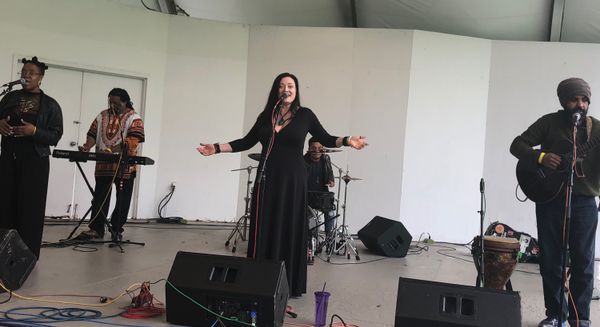 0:00/3:08

0:00/6:59

0:00/3:04

0:00/5:58

0:00/5:03

0:00/3:26

0:00/2:45

0:00/3:10