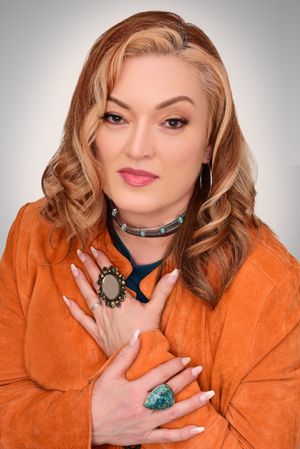 Janice B. (Buerkli) is an Usui/Holy Fire II & Kundalini Reiki Master/Teacher, Crystal Healer, and Death Doula providing reiki treatment,  instruction & certification, energy clearing, chakra balancing, and crystal healing with a unique intuitive style. 
A lifetime of clairvoyance and clairsentience (the ability to feel the present, past or future physical and emotional states of others without the use of the normal five senses) led Janice to the world of Reiki and Crystal Healing with a passion to empower others to heal themselves.  
Well respected in the Maryland area as a Reiki Master Teacher, Janice leads classes and workshops teaching energy and crystal healing including more intensified study and certification for students wishing to pursue all levels of Reiki training.   Janice provides one on one mentoring, support, and follow up for all of her students as they progress in their development.  She hosts Reiki shares and additional supplemental workshops to deepen their understanding of energy work and crystal healing.  
Janice is also the creator of Reiki Rocks Crystal Healing Jewelry, her own line of wire wrapped pendants, rings, bracelets, and more recently the addition of unique Sacred Geometry crystal healing grids which are gaining attention at holistic festivals and local spas, and new age shops.  
With more than 15 years as an artist in the Maryland music community, Janice is an international singer songwriter and performer.  Merging both music and Reiki, her 2017 CD "Mantra" combines soulful & world music with healing vibrations, chants, and inspiring lyrics.  She continues to create new musical projects that encompass many healing modalities to inspire and empower an even wider audience.
Janice is a member of the International Center For Reiki Training and the International Association of Reiki Professionals.